Animal Care Specialist (Lead)
Description
THE POSITION
The Solano County Sheriff's Office invites current Solano County employees to apply for this opportunity.
To Protect and Serve the Community!
The Sheriff's office is dedicated to the protection and well-being of every person in Solano County by providing excellent community service.
The values of the Sheriff's Office are to bring:
Professionalism: Performing to the highest standards with integrity, ethical behavior and accountability.
Trust: Confidence in the character and ability to meet expectations.
Courage: To persevere with mental and moral strength in the face of difficulty.
Innovation: Embrace and inspire creativity to apply better solutions that accomplish goals and outcomes.
Teamwork: Unified collaboration to accomplish common goals without regard to personal agendas.
Service: Providing professional assistance in support of the community's best interests and well-being.
Respect: To value and embrace individuality with special regard to differences.
To learn more about the Sheriff's Office please visit: http://www.solanocounty.com/depts/sheriff/default.asp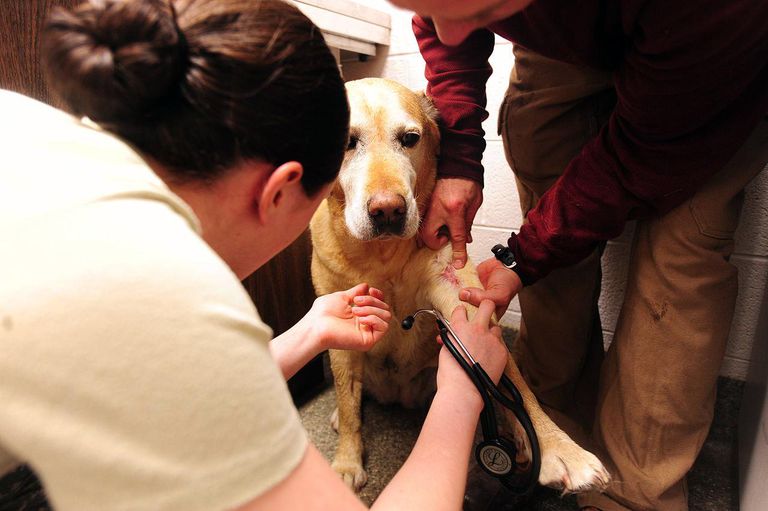 The Animal Care Specialist (Lead) serves as lead worker in performing specialized work to provide care for animals in the shelter, to include feeding and caring for animals, maintaining clean and sanitary conditions, impounding animals, processing animal adoptions, treating and medicating animals, euthanizing and disposing of animals, providing customer service, and maintaining records.
The eligible list established from this recruitment will be used to fill full-time and part-time regular, limited-term or extra-help positions as vacancies occur or the need arises.
POSITION REQUIREMENTS

One (1) year of full time work experience involving animal care/handling in an animal control/care agency, a Human Society, or a veterinary clinic.
AND
High school diploma or equivalent.
SPECIAL REQUIREMENTS
Possession of valid Euthanasia Certification is required. Please see the "Document Submittal Requirements" section below for further details.
Must receive pre-exposure rabies vaccination within three months of appointment.
OTHER REQUIREMENT
Must be a Solano County employee to considered for this opportunity.
To view the job description for this position, please visit: http://www.solanocounty.com/civicax/filebank/blobdload.aspx?blobid=15472
BENEFITS/ WHAT'S IN IT FOR YOU?
Solano County offers a cafeteria-style medical package with health benefits, offered through CalPERS. The County contribution for family coverage for the 2020 calendar year is $1,498.55 per month. The County offers a cash back provision for those who choose employee-only or who waive medical insurance coverage. The County may offer a supplemental contribution for employees enrolled in Employee plus Two or More coverage.
Dental and vision insurances for the employee and eligible dependents are paid 100% by the County.
Solano County participates in CalPERS retirement and contributes to Social Security.
The County observes 12 full day fixed and 2 half day fixed paid holidays per year. Additionally, employees in this bargaining unit receive 2 floating paid holidays per year.
Vacation is accrued at approximately 10 days per year for the first 3 years.
Sick leave accrues at approximately 12 days per year.
Employees are eligible to receive an additional 2.5% longevity pay, per level, after the completion of continuous service at 10, 20, 25, 30 and 35 years.
To view the benefits for a regular position, please visit: http://www.solanocounty.com/civicax/filebank/blobdload.aspx?blobid=16512
Extra-help employees who work less than 29 hours per week do not typically receive or accrue benefits of regular employees during their period of employment. All extra-help employees accrue .034 hours of Paid Time Off for every full hour worked.
To view the benefits for an extra-help position, please visit: http://www.solanocounty.com/civicax/filebank/blobdload.aspx?blobid=16516
CULTURE OF LEARNING AND DEVELOPMENT
Solano County is committed to "Invest In and For the Future" by providing training resources to encourage employee professional development and growth within our organization. While employed with Solano County, employees have the opportunity to pursue their career goals, interests, and develop the competencies on the Solano County Leadership Development Model by participating in the following programs:
• Tuition Reimbursement Program
• Annual Education Fair
• County Mentoring Program
• Leadership Academy
• Supervisory Trainings
• Skill Development Trainings
• Self-paced learning opportunities
SELECTION PROCESS
04/06/2020 - Deadline to submit application and required documents.
Based on the information provided in the application documents, the qualified applicants may be invited for further examination and will either be pre-scheduled by the Department of Human Resources or be invited to self-schedule. All applicants meeting the minimum qualifications are not guaranteed advancement through any subsequent phase of the examination . Depending upon the number of applications received, the selection process may consist of an initial application screening, a mandatory information meeting, a supplemental questionnaire assessment, a written and/or practical exam, an oral board exam, or any combination listed. Responses to supplemental questions may be used as screening and testing mechanisms and will be used to assess an applicant's ability to advance in the process; as such, responses to supplemental questions should be treated as test examination responses. Information contained herein does not constitute either an expressed or implied contract.
A minimum score of 70% is required to continue in the selection process, unless otherwise announced.
All potential new hires and employees considered for promotion to management, confidential positions or unrepresented positions will be subject to a background and reference check after contingent job offer is accepted. These provisions are subject to change.
RETIREES - Solano County invites all qualified candidates to apply for positions; however pursuant to Government Code Section 21221(h) and 21224, hiring restrictions may apply to California Public Sector Pension Plan Retirees.
HOW TO APPLY
Please visit the County of Solano website, www.jobsatsolanocounty.com , to apply. Applications must be submitted through the JobAps system. Paper copies of applications are not accepted. All additional application materials as requested in the job announcement (degree/transcripts, certificates, DD-214 if applicable, ADA Accommodation Request) must be submitted with the Document Cover Sheet, available on the employment website: https://jobapscloud.com/Solano/sup/doccover.pdf or at the Department of Human Resources' office, and are due by the final filing date.
Previously submitted application materials (e.g., copies of diploma and/or transcripts, etc.) for prior recruitments will not be applied for this recruitment but must be re-submitted for this recruitment .
Any further questions can be directed to the Department of Human Resources at (707) 784-6170 or at 675 Texas Street, Suite 1800 Fairfield 94533. The office is open Monday-Friday, 8:00 a.m.-5:00 p.m. EOE/AA.
Please note that all dates/times listed in the job announcement are Pacific Time.
DOCUMENT SUBMITTAL REQUIREMENTS
Possession of valid Euthanasia Certification is required for this position. All candidates must submit a copy of their valid Euthanasia Certification by the final filing deadline. Candidates who fail to submit their valid Euthanasia Certificationby the final filing date will be disqualified from the recruitment.
PLEASE NOTE THE FOLLOWING: Candidates who attended a college or university that is accredited by a foreign or non-U.S. accrediting agency must have their educational units evaluated by an educational evaluation service. The result must be submitted to the Human Resources Department no later than the close of the recruitment. Please contact the local college or university to learn where this service can be obtained.
How to Submit Your Documents
In addition to uploading attachments when applying online, candidates may submit documents in-person or by mail at Solano County Department of Human Resources 675 Texas Street, Suite 1800, Fairfield CA 94533, by fax to (707) 784-3424, or by email to recruitment@solanocounty.com . When submitting documents in-person, by mail or by fax, include the recruitment title (Animal Care Specialist - Lead) and the recruitment number (20-924040-01). If submitting documents by email include the recruitment title and recruitment number in the subject field.
SUPPLEMENTAL QUESTIONNAIRE
This Supplemental Questionnaire will be used to determine applicants' qualifications for this position and assess an applicant's ability to advance in the recruitment process; therefore, applicants are encouraged to answer all questions thoroughly and completely. Omitted information will not be considered or assumed. Applicants who have no experience in a specific area are recommended to state "no experience in this area" instead of leaving the space blank.
Please note that the experience in your answers must be reflected in your employment history.
1*
I possess a high school diploma or equivalent.
2
Do you possess a valid Euthanasia Certification?
3
I have one (1) year of full time work experience involving animal care/handling in: (please select all that apply)
an animal control/care agency a humane society a veterinary clinic none of the above
SUPPLEMENTAL INFORMATION
Incumbents are required to work holidays and rotational weekends.
AMERICANS WITH DISABILITIES ACT
It is the policy of Solano County that all employment decisions and personnel policies will be applied equally to all County employees and applicants and be based upon the needs of County service, job related merit, and ability to perform the job.
APPLICANTS WITH DISABILITIES: Qualified individuals with a disability, who are able to perform the essential functions of the job, with or without reasonable accommodation, and need an accommodation during any phase of the recruitment/testing/examination process (as detailed in the "Selection Process"), must complete the following Request for Testing Accommodation by Applicants with Disabilities Form: http://www.solanocounty.com/civicax/filebank/blobdload.aspx?BlobID=23215 .
This form must be received in the Human Resources Department by the final filing date of the recruitment. Applicants will be contacted to discuss the specifics of the request.
SOLANO COUNTY IS AN EQUAL EMPLOYMENT OPPORTUNITY EMPLOYER
Closing Date/Time: 4/6/2020 5:00:00 PM